Various sports related activities are offered for 152,000 individuals aged 6 to 50+, with emphasis on parents and their children.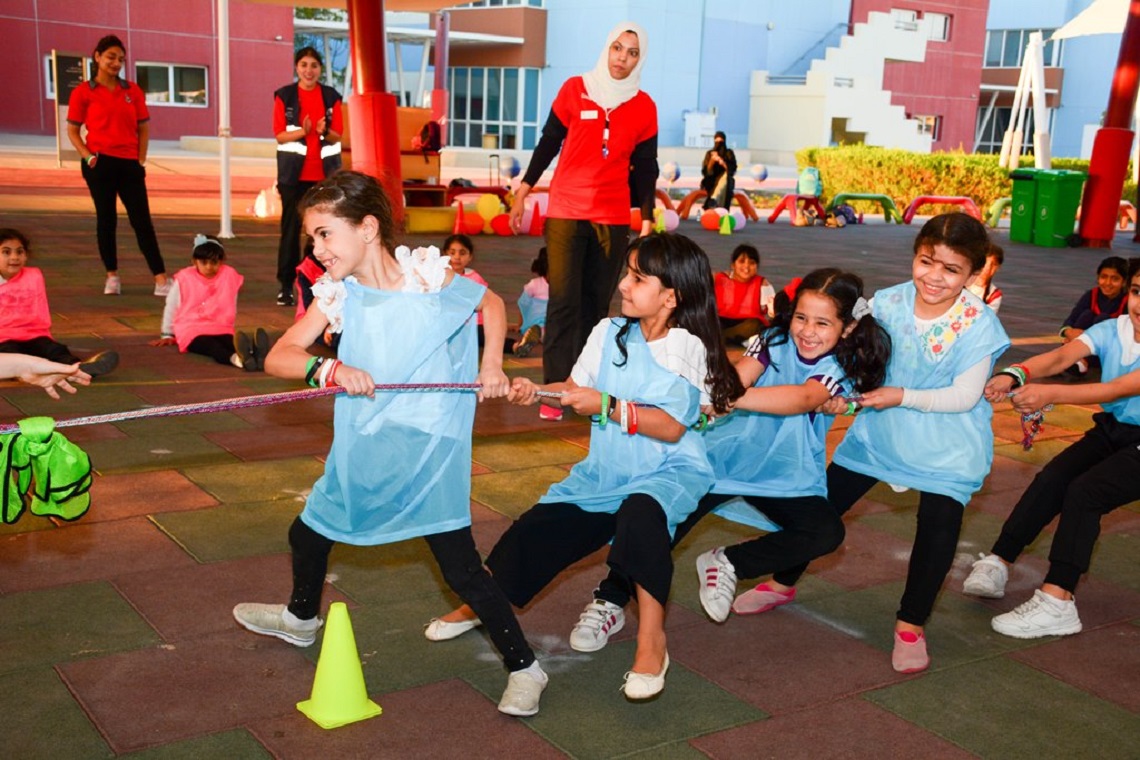 To mark the UAE National Sports Day and as part of its aim to elevate the overall level of happiness, tolerance and unity in the community, the Abu Dhabi Department of Education and Knowledge (ADEK) has announced year-long sports related activities for all community members residing in the Emirate of Abu Dhabi.
Various educational, competitive, recreational and age-appropriate programs will be available for the members of the public in ADEK's delegated Community Schools effective today, between 4:00pm to 8:00pm, Sundays to Wednesdays. There will be a total of 18 different sports related activities and 36 projects delivered by 180 professional female and male coaches across all community schools, thus offering a total of 152,000 spaces for the community.
"It is through this pivotal national sports campaign that we look forward to witnessing a harmonious, happy and healthy community, who will help set a good example for their children and future generations," said Ms. Sara Musallam, ADEK's Chairperson, adding that ADEK has been preparing for the year-long sports related campaign after a detailed analysis was submitted regarding promoting family and community ties, providing preferred sports activities, while serving all regions equally. "The plan has been carefully designed to cater to 79,000 male and 73,000 female citizens and residents in the Emirate of Abu Dhabi in order to encourage parents and their children to best utilize their leisure time after school hours, while enjoying various physical education activities together."
As part of ADEK's year-long sports initiative, some of the physical education activities that target the participation of both parents and children include aerobics, recreational swimming, water polo, Taekwondo, Karate, Boxing, football, fitness, basketball, volleyball and handball.
"We are proud to have launched such an exceptional event for the community, since it coincides with the nation's quest to bring families and individuals together, while elevating the overall level of awareness regarding the importance of sports and healthy lifestyle habits which should become part of a child's daily routine. Children mimic what their parents do; if a parent is shown taking part in a particular activity alongside their child, they are setting the perfect example to a lasting healthy lifestyle," stressed Ms. Musallam.
Ms. Sara Almheiri, ADEK's Acting Financial and Admin Affairs Sector Executive Director and CEO in the National Program for Happiness and Wellbeing, explained that physical education promotes happiness, a team work spirit and unity amongst individuals and in the workforce.
"Some of the happiest employees are those who indulge in a sport of some kind, at least two to three times a week. Practicing a sport is directly reflected in the quality of work produced. Physical education promotes teamwork spirit, boosts engagement and builds loyalty, while raising the overall moral of an individual and entity. We are happy that ADEK has taken such huge strides in promoting physical education on a community wide level."
Apart from the mixed age group activities that target parents with their children, other activities and programs have been especially designed to cater to children from 6-10 years, 11-14 years, 15-18 years and for seniors 50+, some of which includes swimming, aqua aerobics, water polo, martial arts, aerobics, obesity fighting weight loss and many more.
To learn more about ADEK's year-long sports related activity program, individuals are encouraged to visit the Community Schools section in the ADEK Portal or to directly visit/contact any of ADEK's 25 Community Schools located in the Emirate of Abu Dhabi.